About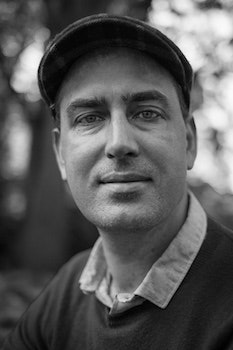 Richard Bradbury ACO is a Motion Picture Camera Operator based in London and working globally on films and high-end television drama.
Richard studied Fine Art at the influential Chelsea College of Art in the mid-nineties, in the wake of the Young British Artist generation. Notable influences on his work at the time were the "happenings" of Chris Burden and Vito Acconci, the conceptual art of On Kawara and Joseph Kosuth, the land art of Robert Smithson and Walter De Maria, and the video art of Bruce Nauman and Dennis Oppenheim.
After several years making video and installation art, he became involved in broadcast television and film through two commissions for SVT (Swedish National Television) in 2003.
Richard has spent the last 20 years in the camera department on top-level British films, episodic television, multi-camera music concerts & commercials. He has worked with some of the most acclaimed Directors and Cinematographers in the world.

As a member of the Association of Camera Operators (ACO), the Guild of British Camera Technicians (GBCT), and BAFTA, Richard is regularly involved in education and training of members of the film community, and organises and runs high-level seminars, workshops and meetings.

He is the author of the Motion Picture Lens Database, a long-running project to publish an online database of every lens ever produced for motion picture use, along with technical specifications for the use of Cinematographers and their crews.
He is also a visiting lecturer in technical cinematography at several organisations including the London Film School, Film London and Four Corners Film, teaching classes on subjects ranging from optics to the science of colour.